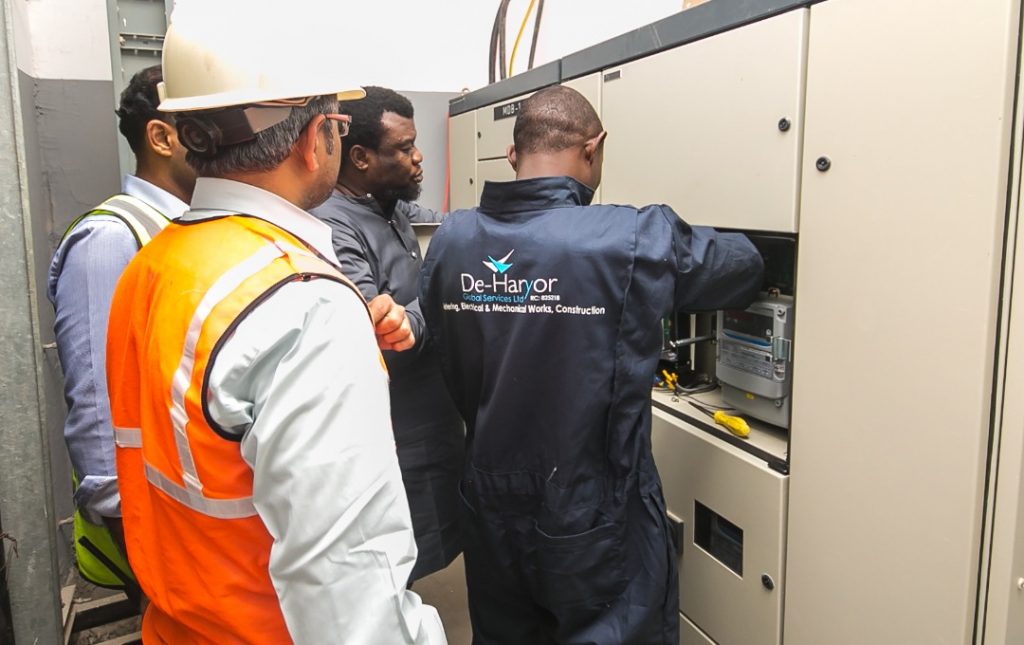 About Us
Who we are
DE-HARYOR GLOBAL SERVICES LIMITED is a full servicing Electrical and Construction Company providing complete Electrical and Building Services to commercial, and industrial customers in Nigeria. DE-HARYOR GLOBAL SERVICES LIMITED specializes in Sales of electrical meters, maintenance, installation of mechanical and electrical gadgets, Upgrading of old Electrical services, and is adept at any job, whether it is part of new construction, remodelling, or a repair job. The company is also licensed, Bonded, Insured and associated to the Nigerian Electricity Regulatory Commission (NERC). DE-HARYOR GLOBAL SERVICES LIMITED is a Limited Corporation established and registered with the Corporate Affairs Commission, Nigeria in 2009.
366
+
Projects delivered so far
OUR MISSION
We are committed to providing the highest quality Metering, Electrical sales products as well as Construction services that is competitively priced at services exceeding our customers' expectations while maintaining clientele confidentiality and increased customer trust.
Our Values
OUR OBJECTIVES
1
To resolve and bridge the unsatisfactory customer relationship gap between the consumers and the DISCOs
2
To increase Safety and check theft and bridges and bypasses by installation of power by modernization through the use of high-technological equipment and monitoring systems.
3
To enable Value for payment and thereby increasing the consumers' trust and confidence for the DISCOs
4
To impact positively in the area of power in Nigeria
5
To introduce high standard, peculiarity and professionalism in dealing with customers and how electricity should be consumed in Nigeria
Need any of Our Services?